Data from the System-wide Monitoring Program are available through NERRS data services. There are a few ways to access data depending on your needs, below are brief descriptions of the data access systems. More details are available at nerrsdata.org.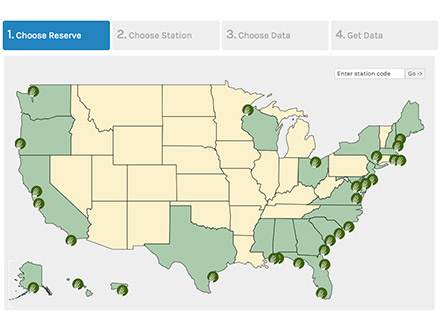 Data Graphing and Export System
Provides quick and easy access to monitoring station data and is recommended for most users. Includes a map-based interface, single station exports, graphing, and a current conditions display for real-time stations.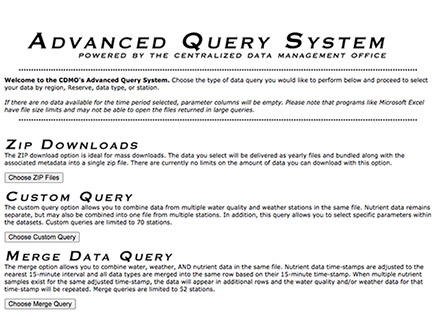 Advanced Query System
If you are looking for water quality, meteorological and nutrient data the advanced query system can provide large amounts of data in a format that can be easily imported and manipulated for data analysis.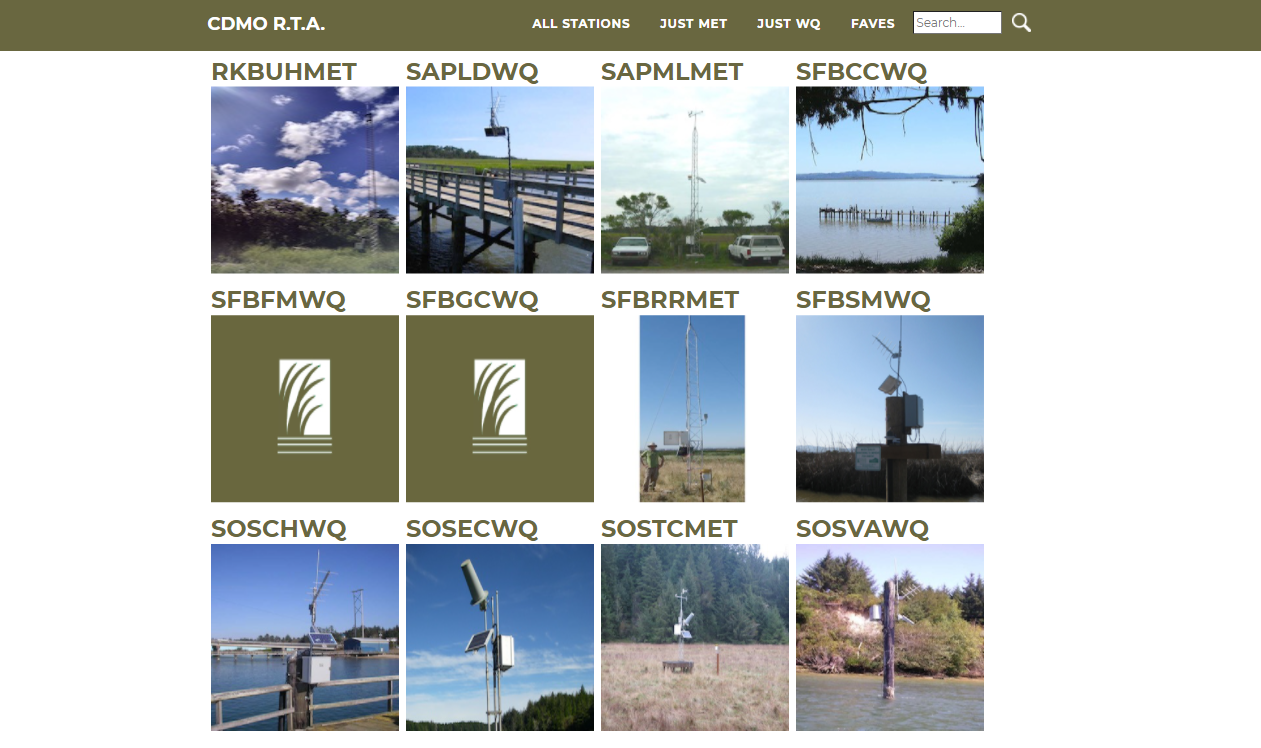 Real Time Data Application
For a quick check on current conditions, the Real Time Data Application provides the latest data in a dashboard format. The display will update automatically with the latest information as it comes in. Available water quality stations are SFBFMWQ (First Mallard), SFBSMWQ (Second Mallard), SFBCCWQ (China Camp), SFBGCWQ (Gallinas Creek), and the available weather station is SFBRRMET (Rush Ranch).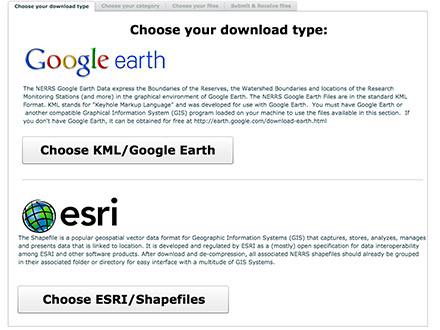 GIS Application
Reserve boundary, watershed boundary, and high resolution reserve habitat maps and station locations are available in ESRI and Google Earth KML files. Select the files you would like and they will immediately be emailed to you in a zip file.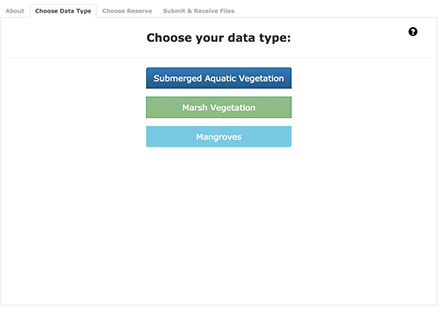 Vegetation Monitoring Application
Some of the our emergent vegetation monitoring data are available through the Vegetation Monitoring Application. For more complete data record, contact our Research Director.
Additional Data
Additional data collections are also available but are not online. Contact the Research Director for more information about the following data.
Richardson Bay water quality and meteorological station
Long-term records of emergent vegetation at China Camp and Rush Ranch
Monthly oyster recruitment on the Marin County shoreline 
Annual bay-wide oyster population surveys