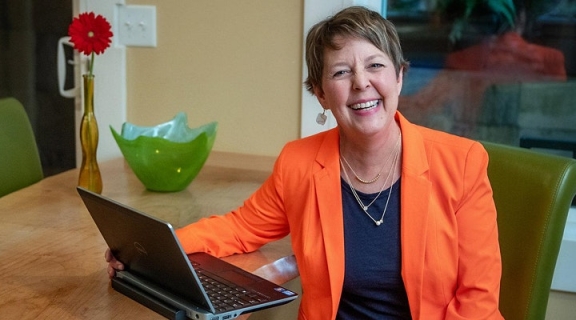 15 Strategies for Communicating Science and Data to Non-Scientists
Tuesday, December 01, 2020
Event Time
10:00 a.m. - 11:30 a.m. PT
Location
Virtual Training
Contact Email
wetlands@sfsu.edu
Overview
Join presentation coach and trainer, Cathy Angell, for a fast-paced and entertaining class that will show you how to:
•  Present visuals that have impact;
•  Deliver data in a way that sticks in people's brains; and
•  Transform the way you do PowerPoint.
Learning Outcome: Participants will be able to identify strategies for engaging an audience and designing effective PowerPoint slides.
Materials: A handout of the key points of this training will be sent beforehand to participants. The handout has space for taking notes.
Cathy Angell, M.Ed., is the owner of Cathy Angell Communications and specializes in presentation design and delivery for scientists, educators, and public officials. She was the former coordinator of Washington's Coastal Training Program, considered to be one of the most successful training programs in the country for coastal managers. Cathy is nationally known for her transformative methods and received a communications award from NOAA which is given out each year in her honor.