Visitor Center Address
101 Peacock Gap Trail, San Rafael, CA 94901
Directions
From Highway 101 in Marin County, take the North San Pedro Road exit. The park is about 5 miles east on N. San Pedro Road.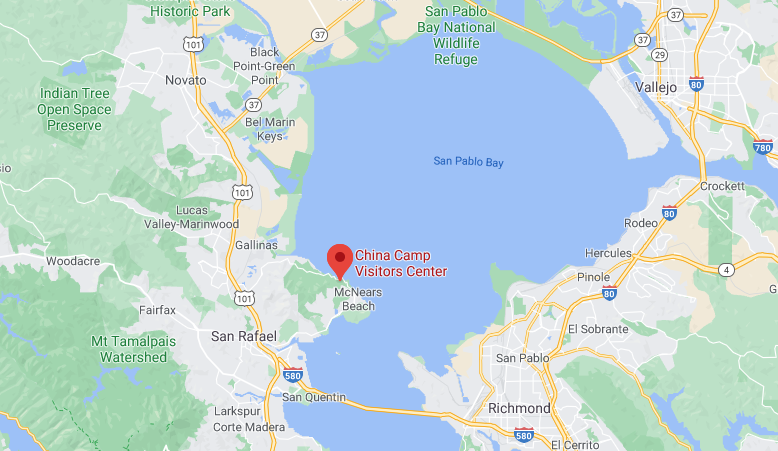 Trails and Hiking
Featured Hike: Turtle Back Hill Trail
Turtle Back Hill Trail is the place to go for up-close views of China Camp's spectacular marsh. The hiking trail (no bikes allowed) circumnavigates Turtle Back Hill in just about one mile. Interpretive signs along the trail provide insights and context. As you near the boardwalk, keep your eyes and ears on the marsh in case a northern harrier flies by or an endangered clapper rail calls.
Turtle Back Hill Trail Map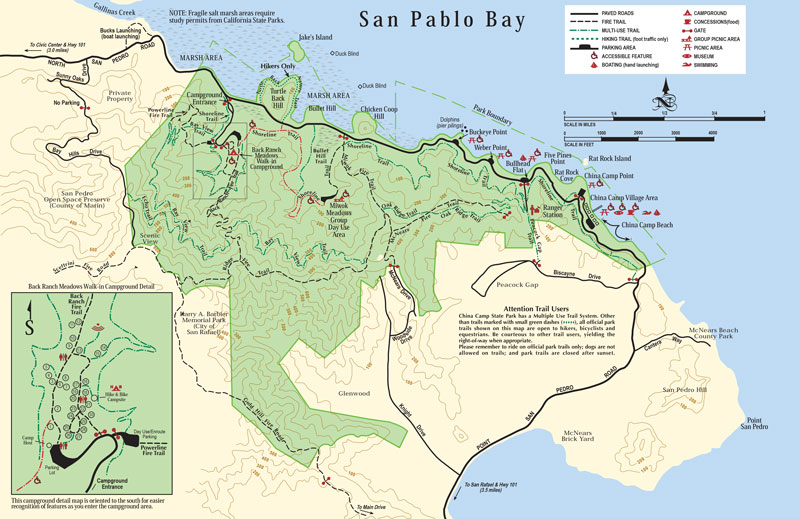 More Information
The China Camp Estuary
Learn more about the China Camp estuary and it's tidal salt marshes surrounded by mudflats and hills on our About China Camp page. 
Friends of China Camp
For general information about China Camp visit the Friends of China Camp State Park website.