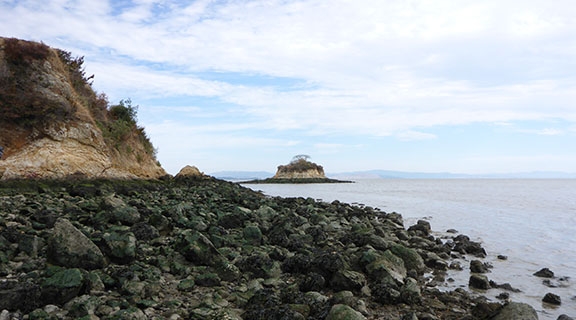 Teacher Workshop on Rocky Shores
Wednesday, June 17
Event Time
09:00 a.m. - 05:00 p.m.
Location
Estuary and Ocean Science Center, Tiburon CA
Contact Email
daviess@sfsu.edu
Overview
AUDIENCE: Upper Elementary and Middle School Science Teachers
DATES: June 17-19, 2020
LOCATION: Estuary & Ocean Science Center, San Francisco State University Romberg Tiburon Campus, Tiburon CA. Field trips on the bay and along the rocky shoreline will depart from near Tiburon.
STIPEND: $300 stipend provided for attending all three days
WORKSHOP LEADERS: Sarah Ferner (NERR), Dr. Stephanie Sisk-Hilton (SF State), Dr. Larry Horvath (SF State) with presentations and Q&A with scientists including Dr. Karina Nielsen (SF State) and Dr. Chela Zabin (Smithsonian Environmental Research Center)
APPLY: Fill out a quick, easy Google form by clicking here.