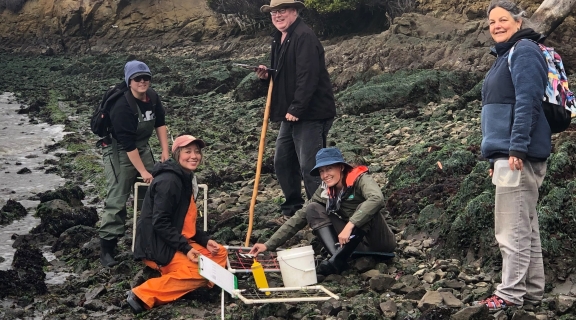 Teachers on the Estuary Summer 2022 Workshop
Tuesday, June 14
Event Time
11:00 a.m. - 09:30 a.m.
Location
EOS Center, Point Pinole Regional Shoreline, Zoom
Contact Email
bellamayorga@sfsu.edu
Overview
Are you eager to bring authentic, local science to your classroom or learning community? Do you want to learn from real scientists doing research in the San Francisco Bay? Are you looking for paid skill building opportunities this summer? If so, keep reading!
Educators, join our professional development workshop to gain hands-on experience in estuary science this summer. Participants in a Teachers on the Estuary workshop will get to:
Explore coastal habitats of the San Francisco Bay and collect data in the field
Learn from local scientists and experienced science educators
Learn classroom practices that support your students in analyzing locally collected data
Summer 2022 Hybrid Training Workshop
4 in-person workshops + 1 virtual check-in
June 14 & 16 (11am-2:30pm in Tiburon, CA)
June 15 (8am-12pm in Richmond, CA)
August 2 (10am-12pm; Zoom)
October 8 (9:30am-12pm; Tiburon, CA)
Leaders: Scientists and Educators from SF State University, the Smithsonian Environmental Research Center, and the San Francisco Bay National Estuarine Research Reserve
For information about
Teachers on the Estuary, visit