We offer education programs for people looking to learn about or become involved in the latest estuary science. Our goals are to build scientific literacy and understanding, strengthen stewardship of the estuary and our Reserve sites in particular, and support community-level responses to climate change. We accomplish these goals by translating research from the Reserve and the San Francisco Estuary into engaging, accessible programs and products for educators and visitors.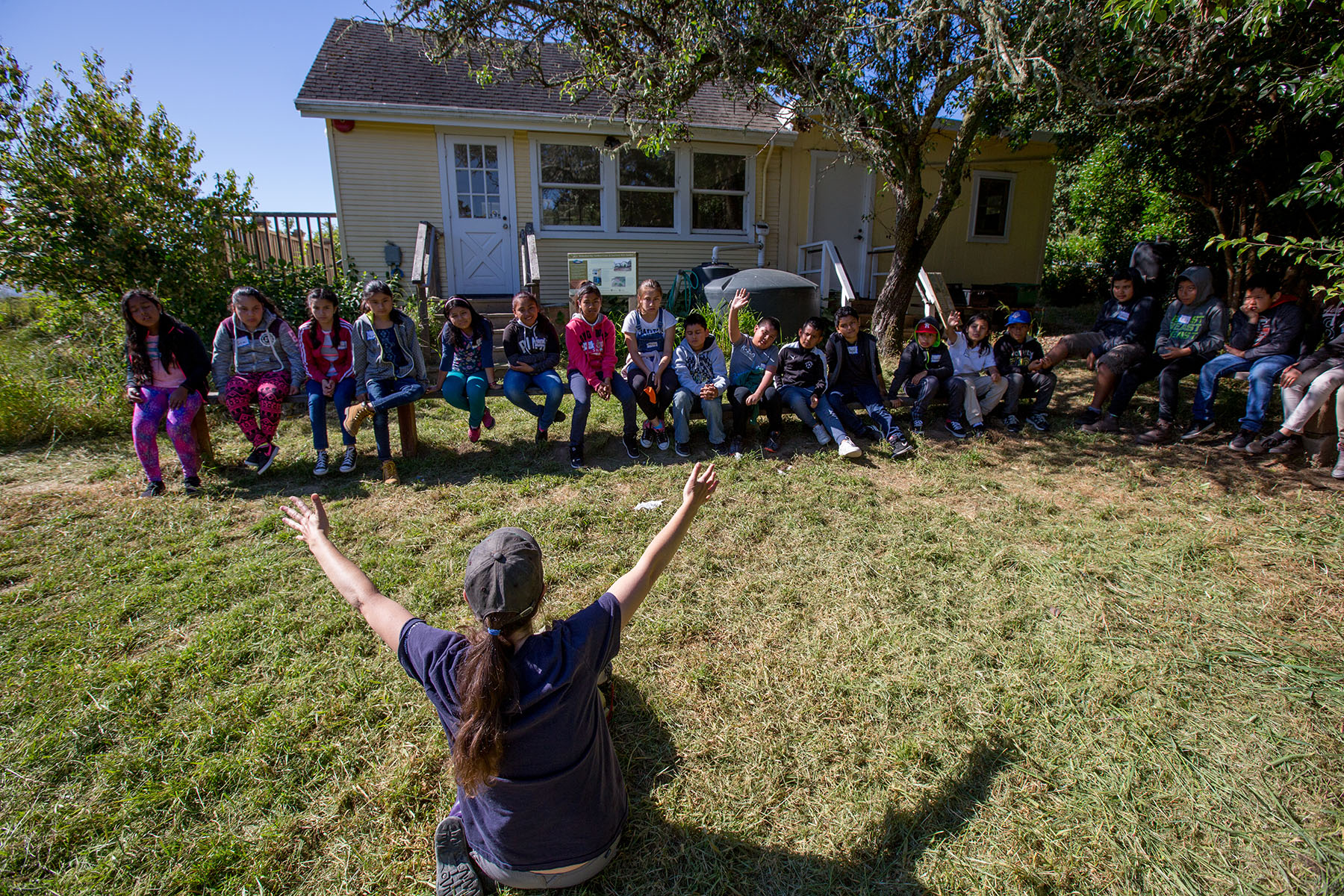 Upcoming Events
Sign-up for our mailing list to receive occasional announcements about upcoming workshops for science teachers.
Science Teacher Trainings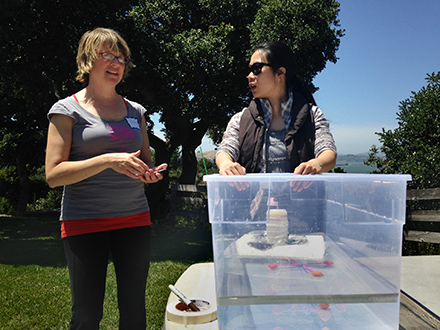 Our "Estuary Ecology Day" program led in partnership with the Estuary and Ocean Science Center Center has been cancelled but we continue to offer topic-specific field trips for educators and are developing more in-depth programming to help teachers meet Next Generation Science Standards by integrating local, authentic research into their classrooms. Stay up to date on the latest teacher training events by signing up for updates.
Teaching Resources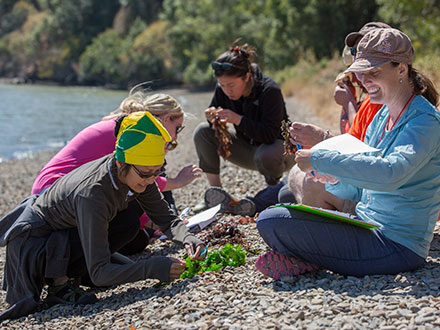 Looking for resources to teach about the San Francisco Estuary? Check out our K-12 lesson plans, activities and teacher resources that tie local estuary science to national science standards. Our national NERRS program also provides excellent teaching resources about estuaries, including lesson plans and a video library.
Open Houses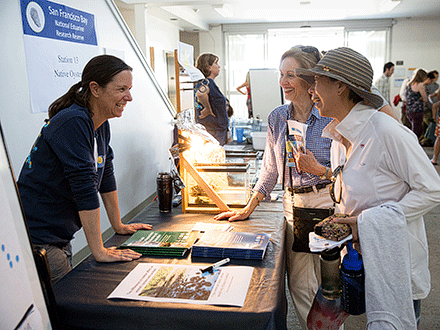 We participate in annual open house events in the spring and summer at Rush Ranch, China Camp and the SF State University's Estuary and Ocean Science Center. The NERR also participates in a variety of events for specific audiences (check upcoming events for details). These events are a fun way to learn a little science and history too!
Ranch Day at Rush Ranch is typically the last Saturday in April.
Heritage Day at China Camp is typically in late August.
Discovery Day is at SF State University's Estuary and Ocean Science Center in April.
Nature Walks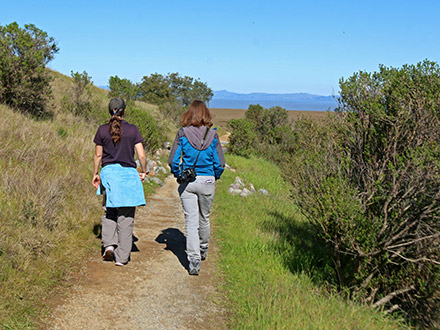 Rush Ranch Monthly Walks
The NERR/Solano Land Trust Tidal Marsh Docent Program leads a walk on the third Saturday of every month at Rush Ranch as part of "Get the Rush," a family-friendly morning on the Ranch.
December King Tides Walks
Our holiday tradition is to lead interpretive walks during the winter "King Tides" – the highest high tides of the year. The annual flooding opens our eyes to what sea level rise may look like on the landscapes we protect, love, and use. It is also beautiful! These events fill up quickly, so be sure to watch for the announcement.
Semi-Annual Walks at China Camp and Rush Ranch
The NERR Education Coordinator leads guided interpretive walks at both Rush Ranch and China Camp a few times a year. Check upcoming events for details.
Citizen Science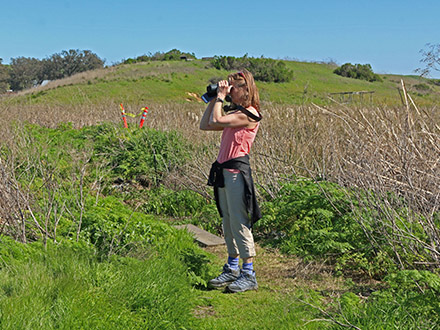 iNaturalist
Help us create field guides and a species lists with the iNaturalist app. On your own schedule, you can contribute to the Rush Ranch project on iNaturalist, which will help us create field guides and a species list for the site. Both Rush Ranch and China Camp are also hot spots on eBird.
California King Tide Citizen Science Photo Monitoring
More formal opportunities include California King Tide Initiative's Citizen Science Photo Monitoring and an oyster monitoring project for high school students.
We also incorporate citizen science into short-term grant-funded research; for example, we are currently pilot-testing a project where you can help validate satellite imagery using your smart phone in partnership with USGS and NASA.
Docent Training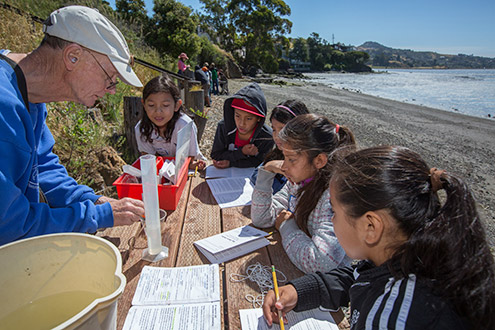 The NERR Education Coordinator along with Natalie DuMont, from Solano Land Trust, have the pleasure of leading a motivated and excited group of Tidal Marsh Docents at Rush Ranch.
We offer a free in-depth natural history training program to recruit and prepare new docents every other year. Upon graduation, pairs of Tidal Marsh Docents lead Get the Rush walks once a month, as well as special programs.
China Camp doesn't have a similar program, but we are hoping to develop one in the future. Please email the Education Coordinator if you would be interested in volunteering to lead interpretive programs at China Camp!